TEA
1/20/2018
The following wood fired pieces will be shown in TEA II, an exhibition of ceramic vessels used in the many aspects of making, serving, and drinking tea. It is being presented by Schaller Gallery, 210 State Street, Saint Joseph, MI, and will run February 5th - March 3rd, 2018.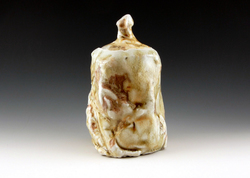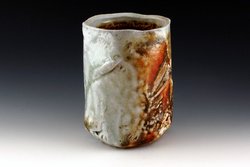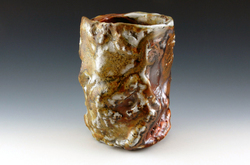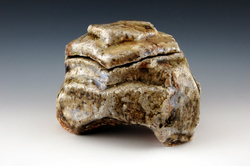 ---
International Cup
1/9/2018
This wood fired kurinuki sake cup will be exhibited in International Cup 2018, being held February 4th - 23rd at the Clay Studio of Missoula, 1106 Hawthorne Street, Missoula, MT.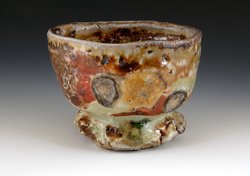 ---
Spectra
12/4/2017
These two pieces will be in Spectra: A Survey of American Contemporary Wood Fired Ceramics at Morean Center for Clay. Curated by Seth Charles, this invitational exhibition will run December 5th, 2017 through January 30th, 2018. Exhibiting artists are: Peter Callas, Seth Charles, Linda Christianson, Trevor Dunn, Perry Haas, Stephen Heywood, Mitch Iburg, Bob Kirk, Lucien Koonce, Heidi Kreitchet, George McCauley, Dan Murphy, Ted Neal, Patrick Rademaker, Stephen Robison, Tim Rowan, Akira Satake, Matt Schiemann, Hitomi Shibata, Takuro Shibata, Lars Voltz, and


Tara Wilson.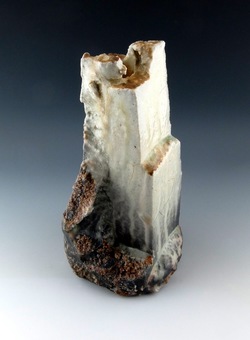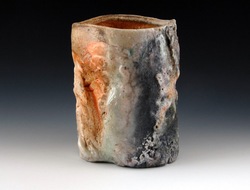 ---
Best in Show
10/30/2017
This wood fired tea bowl was awarded Best in Show in Shino Splendor, District Clay Gallery, Washington, DC, an exhibition dedicated to showing the diversity of Shino glazes. It will travel to the Japanese Information and Cultural Center, Embassy of Japan, Washington, DC, for a short engagement, running October 31st - November 09th. Afterwards it will return to the District Clay Gallery until the show's closing on November 26th, 2017.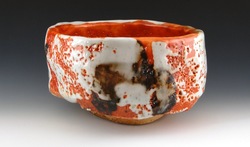 ---
Honorable Mention
10/12/2017
It is an honor to have been awarded an Honorable Mention for my chawan in the Workhouse Clay International 2017 exhibition. Given the incredible quality and diversity of work in this show, as well as knowing the extremely high aesthetics bar that juror Chris Gustin sets, I am very humbled. There were only five awards given (Best in Show, 1st Place, 2nd Place, and two Honorable Mentions), and its such a pleasure to have received one. This is the piece that was awarded, and was the only functional piece of the five...


---
Shino Splendor
10/3/2017
This wood fired kurinuki tea bowl..."Chawan with Hobo Signs"... will be shown in Shino Splendor, an exhibition showcasing the beauty and complexity of Shino glazes. It will be held at District Clay Gallery, located in Washington, DC, from October 27th through November 26th, 2017.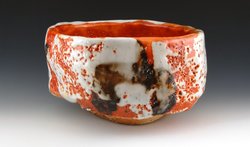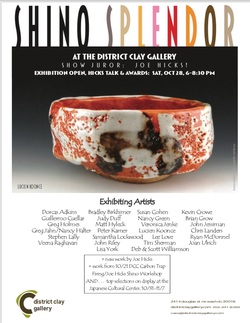 ---
Exposure
9/18/2017
Its always a pleasure to get a bit of ​exposure in Ceramics Monthly magazine. My tea bowl (image #1) was in the Workhouse Clay International. This from the October 2017 issue, page 14, "exposure"...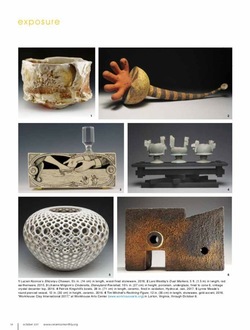 ---
CONDUCTIVITY
7/25/2017
These two wood fired pieces were recently selected for inclusion in "CONDUCTIVITY: The Many Faces of Copper in Ceramics", being held at Companion Gallery, Humboldt, TN, from September 1st - 30th, 2017.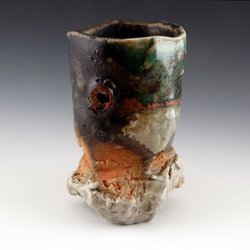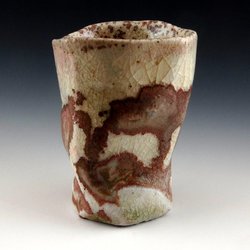 ---
Australian Woodfire Exhibition
7/20/2017
These three pieces were exhibited in "Journey With Wood Fired Pottery: A Collector's International Collection", Cooroy Scout Hall, Cooroy, Sunshine Coast, Queensland, Australia. This exhibition was part of the recent Australian Woodfire Ceramics Conference, and is a portion of the extensive collection belonging to Gunter Schwarz of Germany.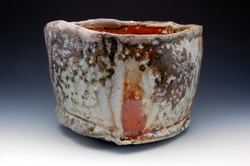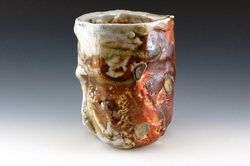 ---
The Art of Utility
6/24/2017
This woodfired sake cup will be exhibited in "The Art of Utility", Carbondale Clay Center, Carbondale, CO, August 4th - 25th, 2017.