November Anagama Firing
12/2/2018
Here are select works from November's firing of the Gustin anagama: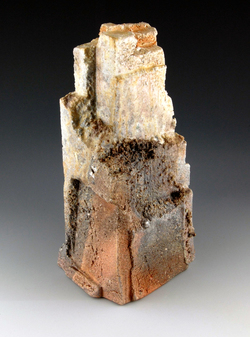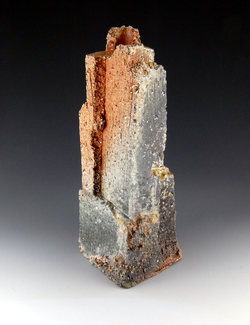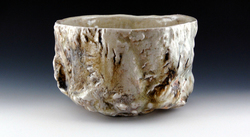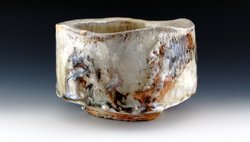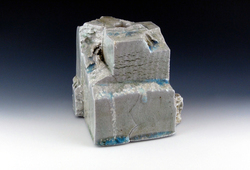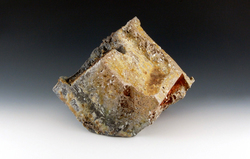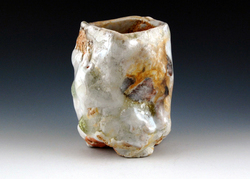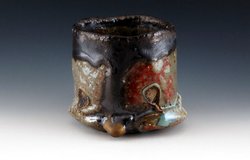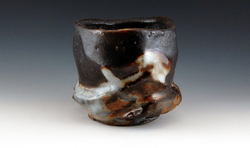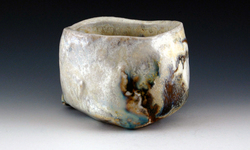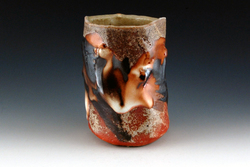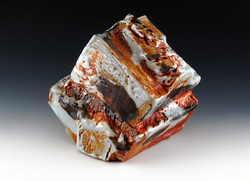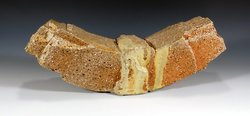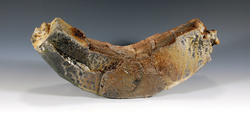 ---
Cassville Anagama
11/21/2018
A big "thank you" to Ken Birchell for woodfiring these three guinomi in his anagama, located in Cassville, WI, this past September.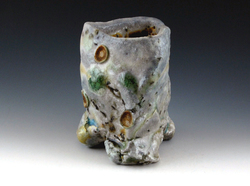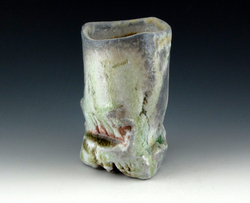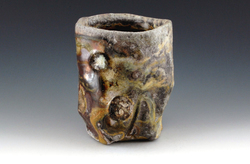 ---
CHAWAN
10/2/2018
I have been invited to participate in CHAWAN, an international exhibition dedicated to the ceremonial tea bowl. With over thirty five global makers, this exhibition is being held at The Stratford Gallery, loacted in Stratford upon Avon, United Kingdom. The exhibtion is being opened by Dr. Bonnie Kemske, renowned ceramics writer, artist and author of "The Tea Bowl - East & West", which will take place on Saturday November 17th at 3:30pm. The show runs until December 5th, 2018. An exhibition catalog will be published, and the show will also be available for viewing online at http://www.thestratfordgallery.co.uk
These four wood fired kurinuki chawan are my submissions...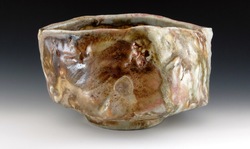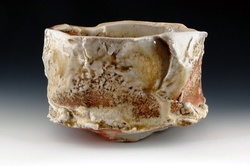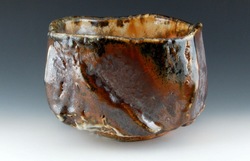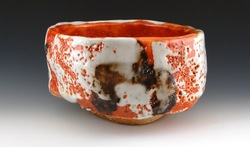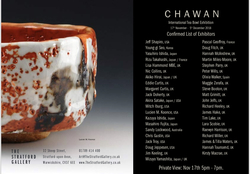 ---
Cup XIV
9/13/2018
These five wood fired kurinuki cups are in Cup XIV: The Intimate Object, hosted by Charlie Cummings Gallery. There are over 1000 cups by 200 artists from 10 countries. The show runs October 6th - November 2nd, with an opening reception slated for Friday, October 5th from 6pm - 9pm. Located at 2040 NW 6th St., Gainesville, Florida, an online opening begins 12:00 pm EST on Saturday, October 6th.
http://www.charliecummingsgallery.com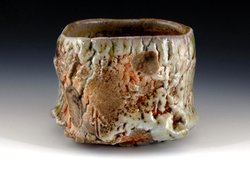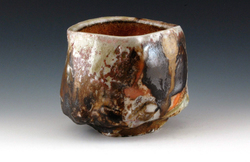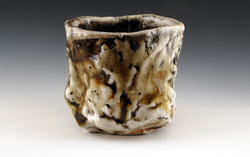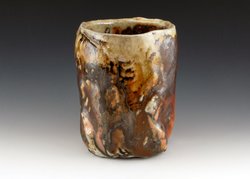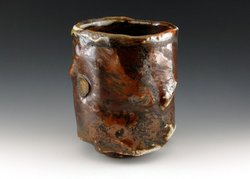 ---
Visions in Clay
8/20/2018
This wood fired vase was juried into Visions in Clay, by juror Beth Ann Gerstein, who is the executive director of the American Museum of Ceramic Art. This exhibition will be held at the L. H. Horton, Jr. Gallery, located in the Delta Center for the Arts, San Joaquin Delta College, in Stockton, CA. Dates for this gallery exhibition are September 04th - 21st, 2018, with an opening reception being held on September 6th from 5 to 7 pm.
The show can be viewed online from August '18 through June '19 by clicking here: Visions in Clay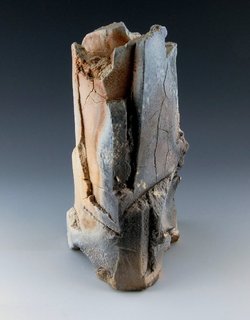 ---
Kiln Firing
8/20/2018
I am always grateful when Mike Weber (WI) invites me to send a few pieces that I would like to have him fire. These two kurinuki chawan were fired this summer in his anagama. As Usual, Mike worked his fire magic!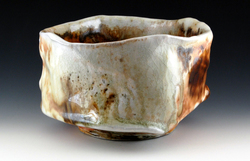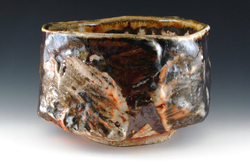 ---
Ceramics Monthly
8/17/2018
I am deeply honored to be one of twenty four selected artists to have a drinking vessel(s) chosen for Ceramic Monthly's September 2018 publication feature: Drink Up. The wood fired kurinuki sake cup, shown below, can be seen on page 37.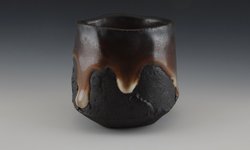 ---
Shapes of Influence
8/17/2018
It is an honor to have been selected by juror Simon Levin to exhibit in Shapes of Influence, a biennial ceramics exhibition being held in the Springfield Art Association's M. G. Nelson Gallery, located in Springfield, IL. This show runs August 3rd through September 1st, and the wood fired kurinuki cup shown below is what I have in this exhibition.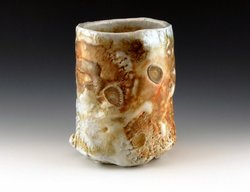 ---
Artist Residency
8/17/2018
Spending six weeks as a Resident Artist at STARworks Ceramics, in Star, NC, was an exceptional opportunity. I was there from July 05 through August 13th, and benefited tremendously from all that was available to me. The highlight was having numerous discussions with Takuro Shibata, director of all things clay. He is extremely knowledgeable on materials, and he guided me in making trial adjustments to my personal claybody using some of the local regional clay. Being able to work 8-10 hours a day, focusing solely on making work, was priceless. I was able to try some new ideas, as well as using numerous available claybodies. While I didn't fire any work during my stay, I will be able to see the results of my efforts this November when we fire Chris Gustin's kiln.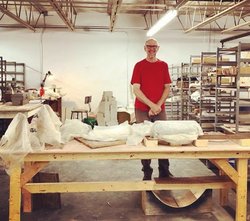 ---
Alison Palmer Studio Workshop
8/17/2018
I had a wonderful experience teaching my workshop "Kurinuki: Something a Little Different" at Alison Palmer's studio in Kent, CT. This was a two-day affair (Saturday, June 30th and Sunday, July 1st), and the participants were very energetic and engaging, all producing excellent work. I appreciate everyone signing up and traveling their distances to attend. Alison and Steve were excellent hosts, and the studio space was perfect.