The Teabowl: East Meets West
East Carolina University Alumni Exhibition
I first began my journey in clay when I was attending East Carolina University's School of Art. I grew up in Greenville, and a block away from the campus, so it always had been a part of my life. My intentions were to study another discipline within the Art Department, but from the first day in Ceramics Survey, I knew that clay was to become my focus. I wasn't an "arty" person, I didn't take art classes in high school, and I didn't grow up around art. But I could identify with functional vessels, I enjoyed working with my hands, and there was "fire" involved...lol.
Long story short, it is a pleasure to have the opportunity to exhibit a piece in the School of Art and Design's Alumni Exhibition. This piece, "Fragment" (wood fired stoneware, 6.50" H x 16.00" W x 4.50" D; hand formed stoneware clay with native NC clay, and natural ash glaze; wood fired in the anagama side-stoke area for 5 days to c/12; 2018).

The alumni exhibition is at several venues, but this piece can be seen in the Janice Hardison Faulkner Gallery, Joyner Library Complex, located on East 5th Street. The show runs August 25th through September 25th.

This wood fired piece is being exhibited in "Clay Center Sculpture National", April 3 – 25, 2020, at The Clay Center of New Orleans, 1001 South Broad Street, New Orleans, LA 70125.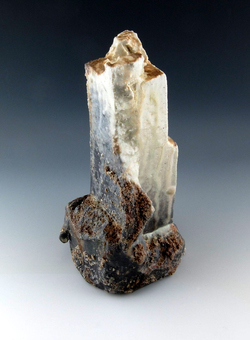 With most art museums being closed in the United States due to the virus, many continue their exhibitions online. This year is the 23rd Annual National Ceramics Competition at the San Angelo Museum of Fine Arts, located in San Angelo, TX. Held every two years, this is an outstanding juried show, and it is my pleasure to be exhibiting there once again. The show runs April 17th - September 6th, 2020. Here are my two accepted pieces: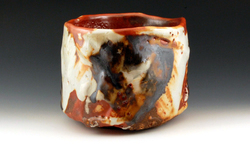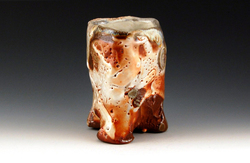 While the current virus situation has cancelled most exhibition venues across the country, ClayAKAR's Yunomi Invitational, which is always "online", will happen! The show opens on June 12th at 10:00 AM Central Time. Here are the five wood fired kurinuki cups that I will be sending: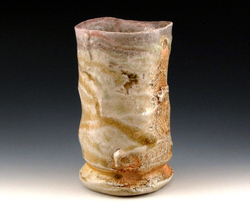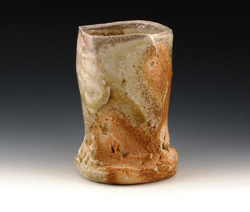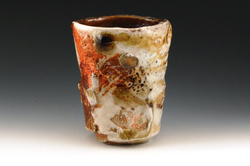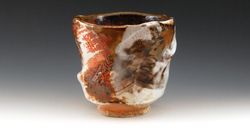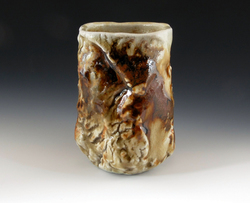 A nice piece written about the sake vessels exhibition at The Stratford Gallery, published in the local newspaper.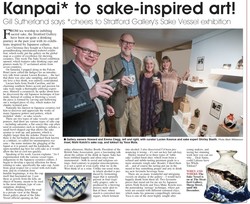 The Stratford Gallery opening
The opening of "The Sake Vessel: Contemporary Interpretations", The Stratford Gallery, Stratford-upon-Avon, England, on Saturday, November 16th, was a huge success. The sake tasting event and the gallery opening were well attended. Click on the title, above, which will take you to the exhibition page. Here are some images from the lectures and gallery opening...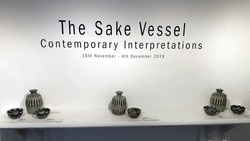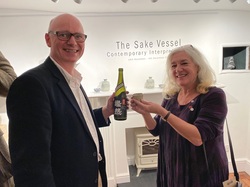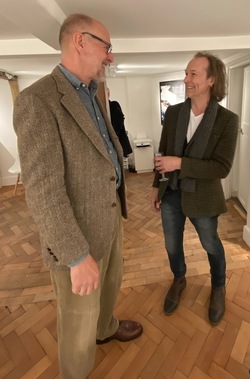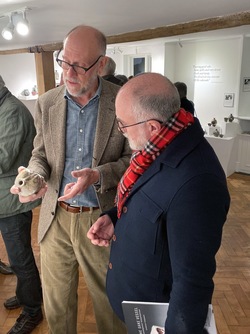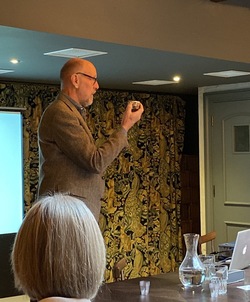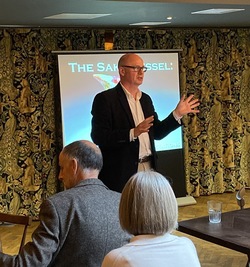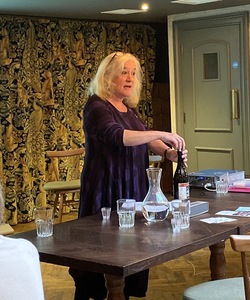 I am currently in an exhibition being held at Schaller Gallery: "Time Honored - Glazes". These are four of the eight wood fired kurinuki pieces I have in this show...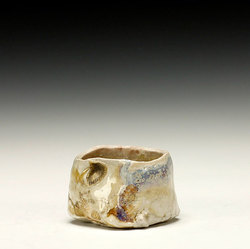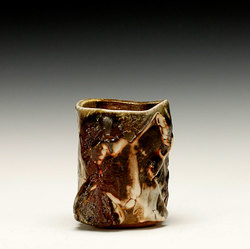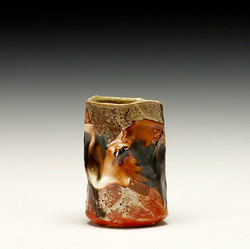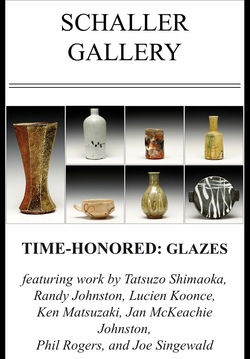 International Ceramics Exhibition
These two wood fired pieces were recently selected for "International Ceramics Juried Exhibition", being held at The Center for Contemporary Art, Bedmeister, NJ. This exhibition opens November 9th and runs through December 21st. Out of over 400 submissions, 52 were selected for exhibition.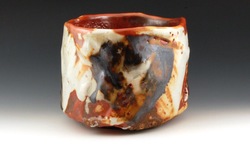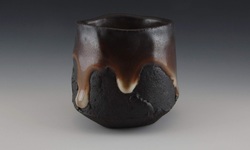 These five guinomi are being exhibited in "Cup: The Intimate Object XV", being held at Charlie Cummings Gallery, 2040 NW 6th Street, Gainsville, FL. The exhibition opens on October 5th and runs through October 31st. There will be an opening reception on Friday evening, October 4th, from 6:00 - 9:00. The show will go online Saturday, October 5th, starting at 12 noon. www.charliecummingsgallery.com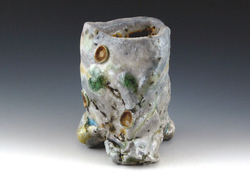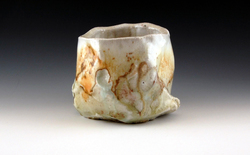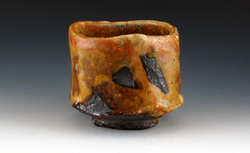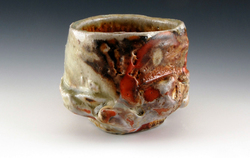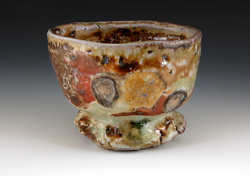 The June firing of Chris Gustin's anagama resulted in some very wonderful pieces. It was an excellent firing for everyone involved. Here are a few of my works from the firing: